---
---
RDays
Encrypted journaling application
---
Daily micro-journaling app with simple Medium-style text editor and direct integration with Google Photos. All entries are encrypted client-side.
---
Why
I've been (micro) journaling since 2016 but I never found a solution that would be simple and with good UX. And I would prefer if some random organization does not have access to my private thoughts.
After using what's basically just a text editor* for years I decided to create one myself.
* That meant typing in the title for each day manually, creating a new file for new month if the old one got too big to manage and if I wanted to add photos, I had to download them and then reupload to the journal file.
---
Screenshots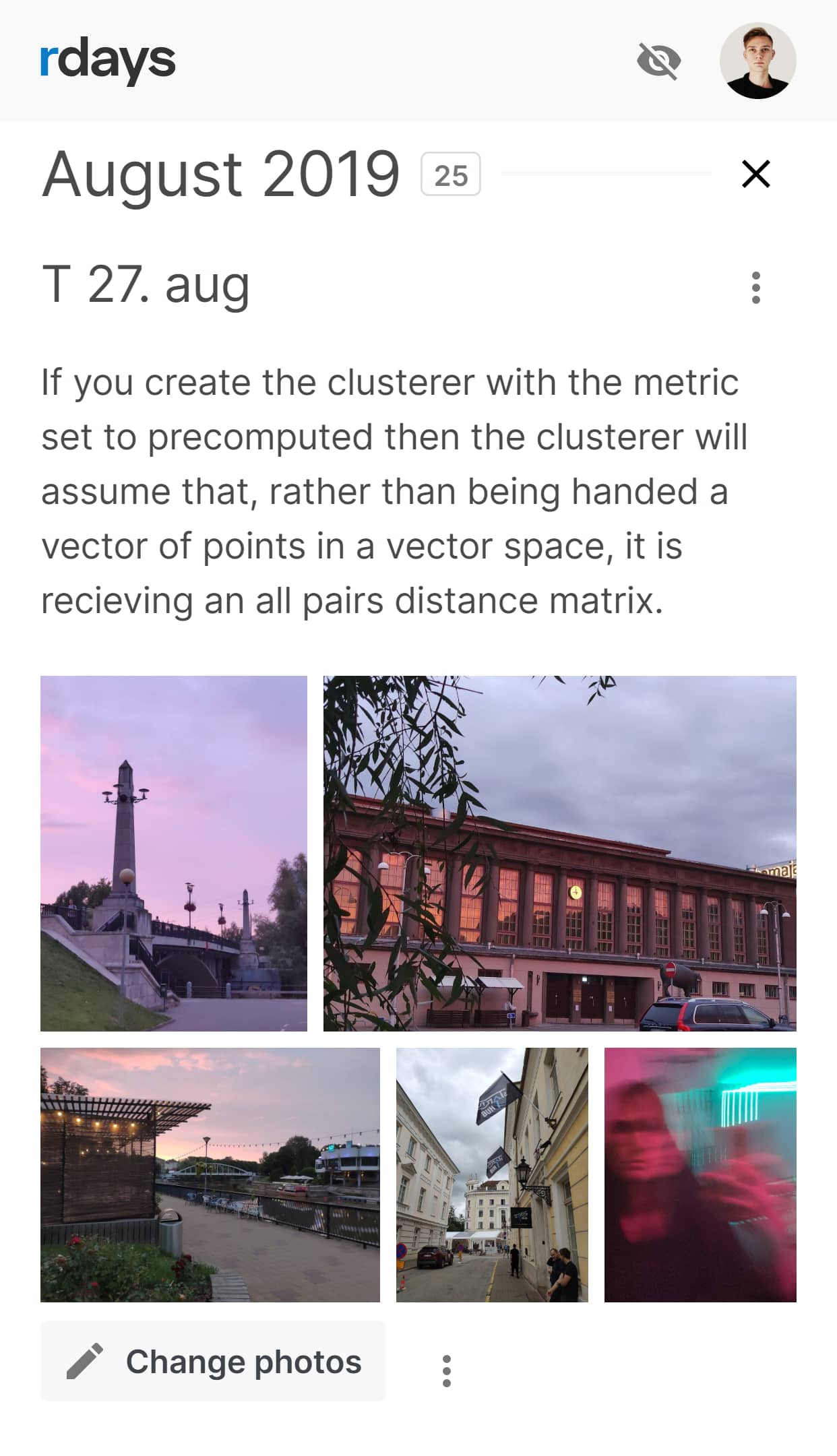 Main view
---
---
Next — RFlows
👉
---
🏠

Back to home
---